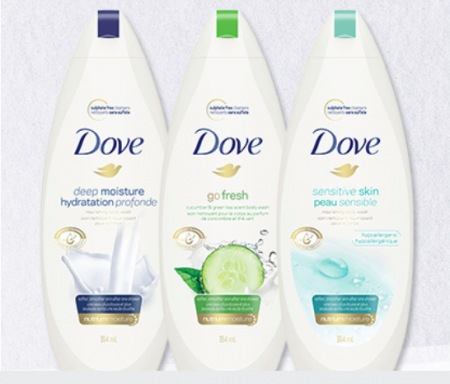 Fan-favourite Dove body washes are a great option to have in your shower as part of your daily cleansing routine, leaving your skin soft and nourished. ChickAdvisor is looking for Canadian Women to try one of the following Dove Body Wash products for FREE:
Dove Deep Moisture Body Wash
Dove Sensitive Skin Unscented Body Wash
Dove Go Fresh Revive Pomegranate & Lemon Verbena Body Wash
Dove Go Fresh Cool Moisture Cucumber & Green Tea Scent Body Wash
Dove Purely Pampering Shea Butter with Warm Vanilla Body Wash
Apply by April 24, 2018. Those selected will be notified via email.