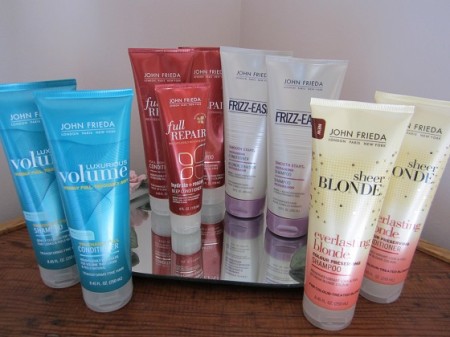 Whoohoo! John Frieda is offering MORE FREE Samples! Hurry and claim yours before they are gone! Just follow the link and choose from the following:
Brilliant Brunette Multi-Tone Revealing
Brilliant Brunette Visibly Brighter
Brilliant Brunette Visibly Deeper
Frizz Ease Dream Curls
Frizz Ease Forever Smooth
Frizz Ease Miraculous Recovery
Luxurious Volume Core RestoreTM
Luxurious Volume Touchably Full
Sheer Blonde Go Blonder
Sheer Blonde Highlight Activating
If you have been ordering the latest Free samples you may not have as many options. Please allow 2-3 weeks for shipping. Available while supplies last only.