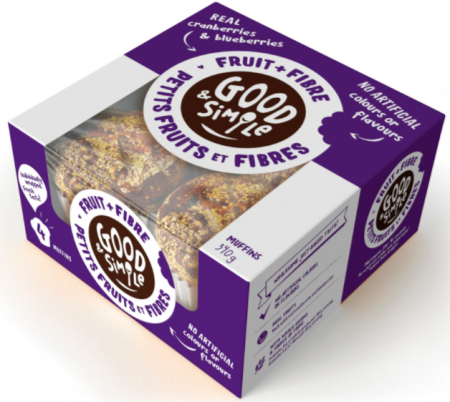 ChickAdvisor has launched another wonderful FREE testing opportunity! They are looking for 500 Canadian Chicks to try and review Good & Simple Muffins & Bars for FREE! Good & Simple Muffins & Bars are made with real ingredients such as whole grains, blueberries, cranberries, bananas, walnuts, chocolate chips & flax seed.
Apply by July 2, 2017 for your chance to try the following flavour options:
Fruit + Fibre Muffins (with Blueberries and Cranberries)
Banana Bran Muffins
Chocolate Chip Oatmeal Muffins
Cranberry Orange + Flax Bars
Walnut + Grains Bars
Blueberry Oatmeal Bars
Those selected will be notified via email. Go Here to apply.