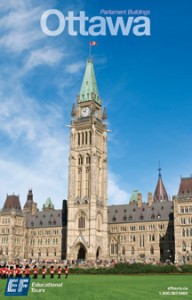 If you are a teacher, you can sign up for a FREE Educational Tour poster.  You can choose Ottawa, Quebec City, or New York City.  Click here to order.
From the site:
Hang one of our bright posters in your classroom and inspire your students to discover North America's most outstanding destinations.
With over 45 years of experience and offices in more than 50 countries, we offer you the highest quality tours for the lowest prices guaranteed. Plus, teachers travel free!