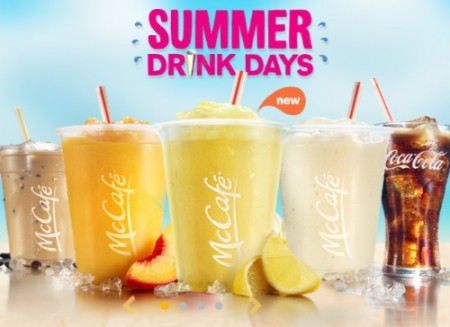 Summer Drink Days is back at McDonald's! Cool down at your local participating restaurant with a variety of drinks for $2 or less!
For just a $1, you can get a Small or Medium McCafe Iced Coffee or ANY Size Fountain Drink.
For a Toonie, you can get a small McCafe Real Fruit Smoothie or small McCafe Iced Frappe.
New this year, for $3, you can get a small Real Fruit Protein Smoothie or small McCafe SKOR Coffee Iced Frappe.
Not valid with any meals or McCafe Beverage. Limited time only.
Click Here to find a McDonald's location near you.