A recent Facebook update has make it likely that your are not receiving all of our Hot Freebie Updates – even if you have "liked" our Facebook page.
If you would like to ensure that your NEVER AGAIN miss out on one of our HOT Freebie Updates – follow these simple 5 steps.  At the end you will have a quick link placed in the left hand column of your Facebook page that you can click and see every last one of our updates!
 Step 1
Go to the Free Stuff Finder Facebook page and make sure that you have "liked" our page.  Then hover your mouse over the liked button and in the drop-down menu click on "Add to Interest Lists".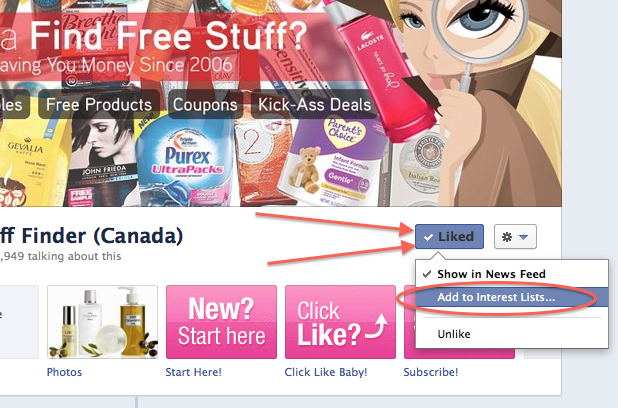 Step 2
In the drop-down menu click on "New List".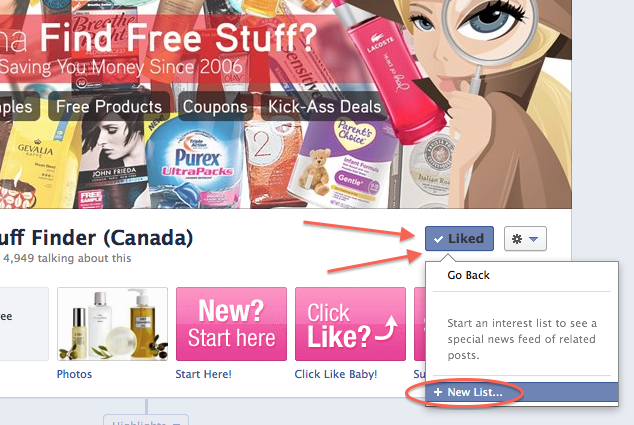 Step 3
Make sire that Free Stuff Finder is "checked" as a page to feature in your list and click "Next".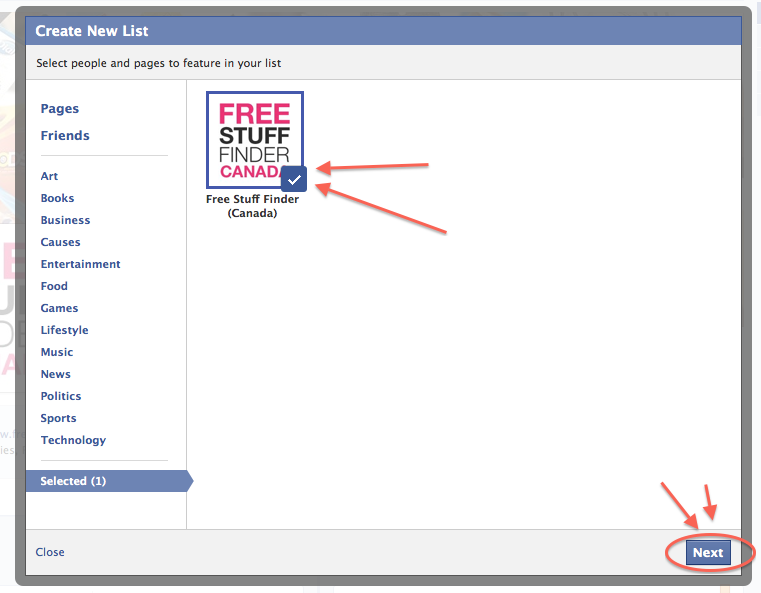 Step 4
Choose the name for your new list – Free Stuff Finder and then click "Done".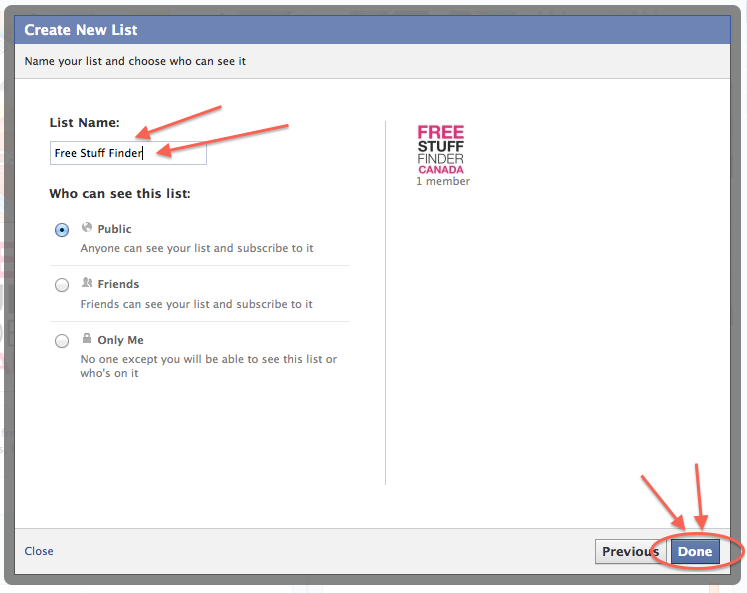 Step 5
You will now be back on your Faceboook page.  Notice that in your left hand column you now have a link called Free Stuff Finder that you can click to see ALL of our Freebie Updates!