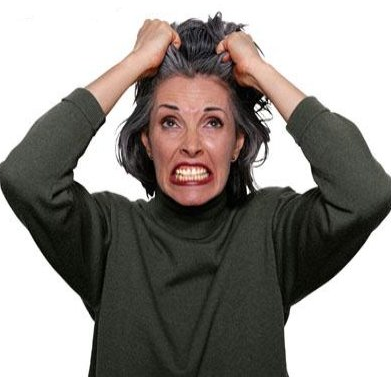 Sometimes it is frustrating when you go to get a sample, enter a giveaway or check out a deal only to experience problems.   Even worse you load in your information and it will not let you send the form.  This happens for a variety of reasons.  Here are a few things to try to help ease frustrations.
First, the website might be flooded with people trying to claim the offer and the server they use just cannot handle it.  The best thing to do is to refresh the page and try again.  It is frustrating because you feel like you are missing out but just know that no one can anticipate how many people will be trying to get an offer at one time.
If this does not work, you might want to try clearing your "Cookies".  Cookies are those little markers that get placed in your computer every time you visit a website. They can slow things down on your computer and make some things you do move slower on the internet.  Sometimes this prevents you from completing the offer form and submitting it too.  I find that after a day of offer hunting and signing up, I get the best results if I clear my cookies on my computer. That way I am always prepared for the next days deals!
Sometimes offers can be affected by your Pop-ups and Java settings as well. If a site seems to be stalling, or you click "Continue" or "Next" and nothing seems to happen, see if your pop up blocker is on, if so, try turning it off and see if that helps. Or it may be your Java settings, try enabling Java as well if you have a problem.
Tried all that and it still is not working?  Think about using another browser.  Sometimes some browsers work better with certain offers. It just seems to happen that way!
Finally, one of the number one issues I see with people having trouble getting their freebies is the postal code. Some websites can be so sensitive about the way they want your postal code input-ed. Space, no space, all caps, etc. Just pay close attention to that box when an entry form is not going through, look for error messages, and try the postal code different ways. Examples – m5a4m5, m5a 4m5, M5A4M5, M5A 4M5.
Although it can be frustrating, keep the freebie faith and move on.  There is always another great freebie out there!