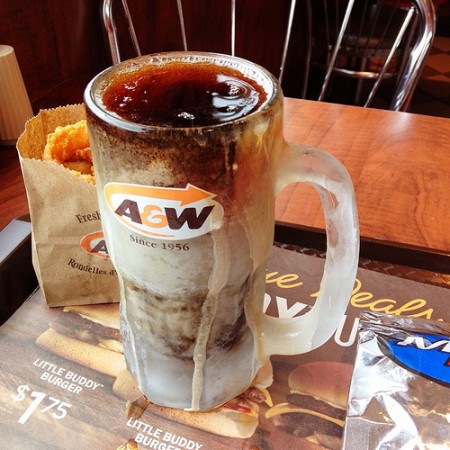 It's a well known fact that A&W is the BEST Root Beer Ever! Especially when served in an ice cold frosty mug. A&W is making changes to make their classic root beer recipe after a relentless journey to source natural ingredients including:
Natural Cane Sugar: harvested from the sugar cane plant and identified by its caramel colour, natural cane sugar provides a fruity sweetness and floral aroma.
Sarsaparilla Root: sarsaparilla is a plant with long vines and edible roots that lends distinct notes of vanilla, caramel and wintergreen.
Birch Bark: light, fresh yet complex, birch bark brings a subtle earthiness to the smooth, delicious taste offering an almost delicate minty flavour.
Licorice: natural licorice creates a richness of flavour in every sip with slightly bitter, sweet and spicy undertones.
Anise: an aromatic spice delivering pleasant characteristics of fennel and tarragon, anise has been enjoyed as far back as ancient Egypt.
To make sure everyone gets to try their natural recipe A&W Canada will be giving away FREE mugs of Root Beer on July 22, 2017.
Go Here to find an A&W location near you.