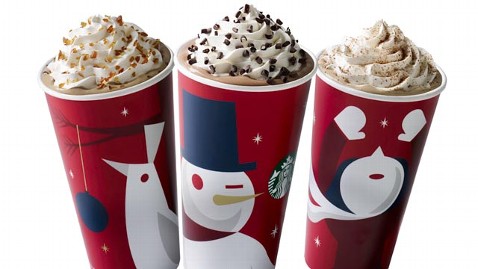 Do you love the yummy holiday beverages at Starbucks, like the Caramel Brulée Latte or Peppermint Mocha?  Then ask your local Starbucks barista for the Holiday Beverage Tasting Card.  Use it to earn a FREE holiday beverage.
Here's how it works:
Get your Holiday Beverage Tasting Card at the register from your friendly barista  at Starbucks. While supplies last, so hurry and get yours today.
Get a sticker to put on your card every time you purchase a holiday beverage from November 19 to January 2.
Collect 5 stickers and you qualify to get a FREE Grande Holiday Beverage! Yummy! Cards are redeemable up to March 4.