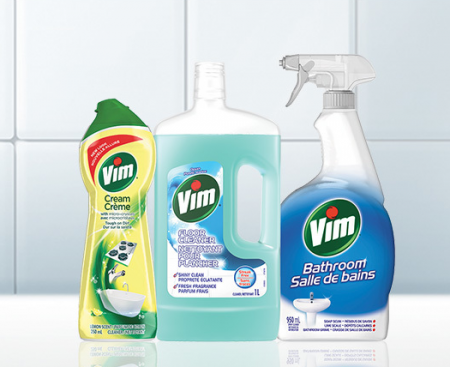 Get ready for spring cleaning with this new product testing opportunity from FamilyRated! They are looking for 120 Canadian families to try and review Vim cleaning products for FREE! Those selected will receive 1 of 2 Vim cleaning product bundles:
Ocean Bundle:
Vim Cream Cleaner with Bleach
Vim Cream Cleaner in Eucalyptus Scent
Vim All-Purpose Floor Cleaner in Ocean
Fresh Bundle:
Vim Cream Cleaner in Lemon Scent
Vim Cream Cleaner in Pink Flower
Vim Bathroom Spray
Vim Wood Floors Cleaner
Apply by March 5, 2018. Those who are selected will be notified via email.