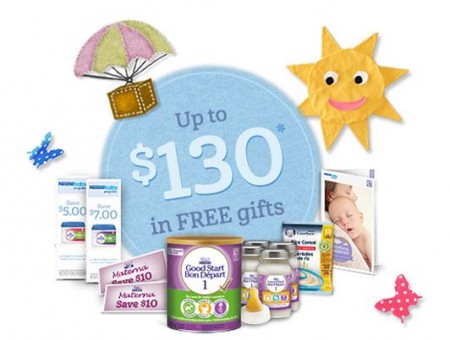 Join the Nestle Baby program and receive Valuable savings and Invaluable Support. Just CLICK HERE and simply fill out the form. You will receive customized and unique mommy perks for every stage of your little one's development which may include:
Up to $20 in Nestle Materna coupons
an infant formula sample and other infant nutrition samples
Newly re-designed, stylish Nestle Baby Bag with change pad
The Nestle Start Healthy, Stay Healthy Baby Feeding Guide Customized emails with tips, online tools, and videos
Exclusive savings and more!