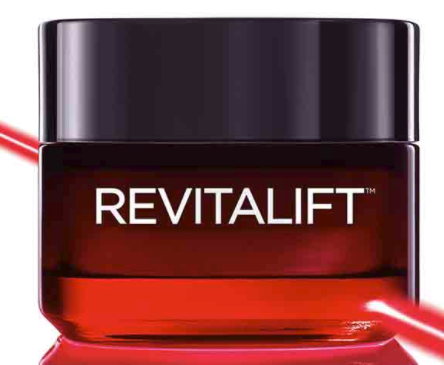 L'Oreal Revitalift LZR helps to remodel tissue structures that become disorganized with age. Giving you firmer skin, reshaped contours, and reduced wrinkles.
Take the Revitalift LZR Challenge and see the results for yourself – GUARANTEED or get a FREE laser skin therapy session! 74% of Canadian Women surveyed think it's the best skincare they have ever tried!
Go Here to sign up and you could be 1 of 250 Participants selected to receive a FREE L'Oreal Paris Revitalift Triple Power LZR Day Cream ($38.99 value) to use for 1 month.
If Chosen as a Participant, and  you are satisfied with the results after 1 month of use, you will receive a FREE 1 YEAR SUPPLY of the FULL Revitalift Triple Power LZR Routine (including Day Cream, Day Cream with SPF, Night Cream, Concentrated Serum, Eye Cream, and the powerful 2-in-1 Serum and Cream).
If a Participant is not satisfied with the results, they will be offered compensation for their first laser session of a full laser skin treatment up to $250. Selected participants will be notified via email. Registration ends May 30, 2018.