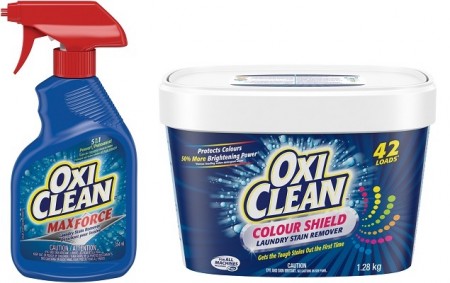 ChickAdvisor is looking for 1,000 lucky Canadian women to try and review new OxiClean Stain Fighting products for FREE! Testers will receive several products from the following list to try the Oxi Clean Challenge.
OxiClean Colour Shield Laundry Stain Remover Powder
OxiClean White Revive Laundry Stain Remover Powder
OxiClean Versatile Stain Remover Powder
OxiClean MaxForce Foam Laundry Pre-Treater
OxiClean MaxForce Spray
You have until February 28, 2017 to sign up. As always, you can increase your chances of being chosen by making sure your profile is up to date with a profile picture, complete reviews for similar products and share this offer with #OxiCleanChallenge on social media.