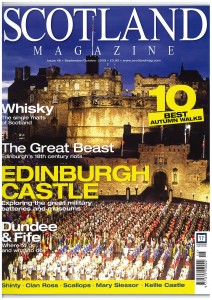 Click Here to request your FREE Issue of Scotland Magazine! Ever wanted to visit there, know someone from there, or just like to learn about new places? Order your free Scotland magazine that includes great articles, beautiful pictures, and travel information.
Terms and Conditions
• One copy per household, over 18's only. • Offer subject to availability. • You will receive the next available edition of Scotland Magazine, which will be mailed by regular post.