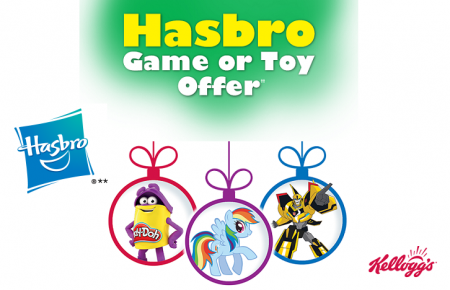 Kellogg's Canada has a great new promotion available! Look for specially marked boxes of Kellogg's cereal and collect PIN codes found inside to redeem for the following:
Enter 2 unique pin codes to select one of the toy or game coupons:
One Free Toy or Game valued at $10.00
or One coupon for $10.00 off $25 valued game or toy.
 Coupons expire March 31, 2018. There is a limit of 5 coupons per household.
Click Here to redeem your PIN codes.