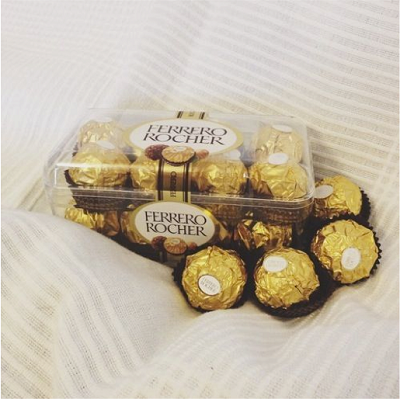 Ferrero Rocher is having a Holiday Giveaway! There are 3 ways to enter:
Entry A: Keep an eye on the Ferrero Rocher Facebook page for weekly contest posts. LIKE and COMMENT on the featured post to enter into the weekly draw for your chance to win 1 of 10 Ferrero Rocher Prize packs valued at $50!
Entry B: Post a photo on your Twitter or Instagram account with the hashtag #ferreromoment. Your photo must be set to public in order for your entry to be valid. 10 winners will be randomly selected each week to receive a Ferrero Rocher Prize pack valued at $50.
Entry C: For those who have completed Entry B you can print your pictures at select locations and on select dates at special Ferrero Rocher Kiosks for another chance to win! There will be 80 Ferrero Rocher prizes valued at $7.99 to be won via Entry C during the contest period.
You must have a valid social media account per platform. No limit to how many times you can enter. Contest closes on December 17, 2014.