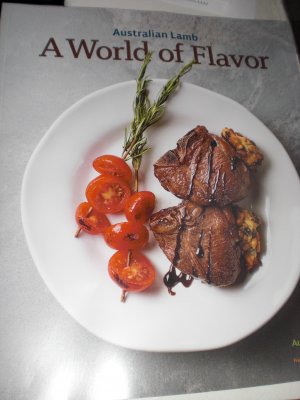 Get a FREE "World of Flavor" Australian Lamb Cook Book. Just CLICK HERE and fill in your information. Will be delivered only to the UNITED STATES, CANADA and MEXICO. One recipe book per household, please. Allow 4-6 weeks for delivery.
From their site:
Our newest Australian Lamb recipe book takes you around the world to sample some of the finest and simplest recipes with regional flare. 
From Brazilian Style Butterflied Leg of Lamb with Chimichurri Sauce to Aussie Lamb, Mushroom and Beer Pot Pies, you'll see why lamb is a global staple. Australian Lamb is pasture raised, resulting in a lean product with a delicious mild flavor. No hormones or additives are used in Australian lamb production.