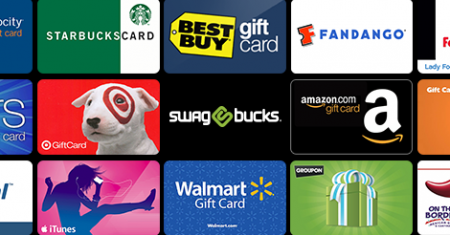 CLICK HERE TO GET STARTED EARNING SWAGBUCKS! While I am searching for freebies on different websites, I often see a lot of posts about Swagbucks. So, I finally decided to see what all the buzz is about. Swagbucks is a website where you can earn virtual "bucks" by doing various things on the web. It's essentially a rewards program. As you collect Swagbucks, you can trade them in for really awesome stuff.
There are many ways you can earn Swagbucks. A few examples are completing surveys, voting in daily polls, downloading and searching with the Swagbucks toolbar, searching the web, referrals, watching videos and more. Searching the web seems like such an easy way to earn because it's something we do everyday. After you've started earning Swagbucks, you can redeem them for great items from the Swagbucks store. Items like apparel and accessories, electronics, jewelry, kitchen items, gift cards, or entries in Swagstakes.
Click here to get started earning Free Rewards with Swagbucks.