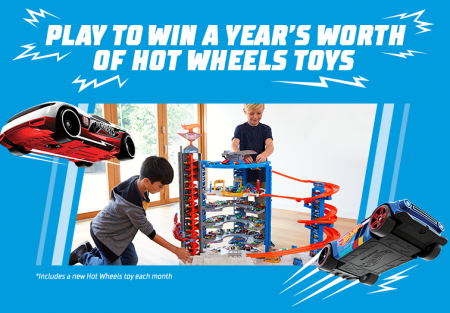 Take the Hot Wheels Challenge for your chance to Win a FREE Year's Supply of Hot Wheels! Simply Head on over to their site and complete each of the Hot Wheels Challenges each month and share your photos to enter for your chance to win a $1000 Hot Wheels Toys Prize Package, including a new toy every month!
Entry Period 2 – Oct 1-31
Entry Period 3 – Nov 1-30
Entry Period 4 – Dec 1-Jan 4. 
Limit 3 entries per entry period.  Contest closes January 4, 2018.