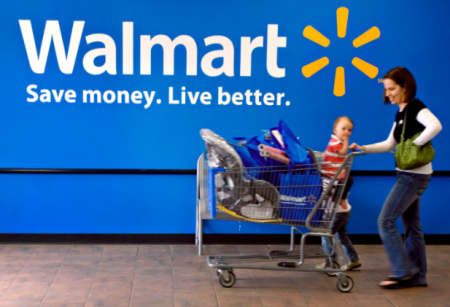 Walmart Canada has just about everything you need if you are looking for a one-stop shopping trip. Plus! There are some great ways to save money. I always start with checking the Rollback Prices and Walmart Clearance sales that are continuously being updated. Then be sure to grab your Walmart Coupons. Walmart is a great place to do your coupon shopping. Especially if your local Walmart pays overages.
Get The Difference Back
Be sure to keep your receipts for everything that you buy at Walmart,  because if something you bought pops up cheaper at another Walmart store or the original Walmart you bought it at, they will give you the difference back.
In-Store Clearance Shelves
In all Walmart stores in almost all sections you will find final clearance products. I especially like to hit the bathroom products section and beauty section as this is what I buy the most of. Always check there first before shopping for what's on your list it very well may be there in the clearance section.
If you have a coupon for any of the products on clearance you could score a great freebie that the flyers and ads won't be telling you about. I have found some of the hottest deals and free products by just checking the clearance shelves.
Cash Back
Checkout51 has many cash back offers that are store specific to Walmart and this is a great way to get cash back when shopping at Walmart. Always check the app before heading to the store. Also, Swagbucks offers cash back when shopping through their site at Walmart. This is a great way to get cash back for shopping online. They also offer cash back for shopping at Amazon Canada too!
Walmart Canada's Barcode Scanner Mobile App
No need to look for a price checker at Walmart when you need one. Just download the Walmart Canada Barcode Scanner Mobile App! Plus! You can get notifications when a product has a significant price drop and scan for prices on unmarked products.
This is a great way to not overpay for an item when you get to the register, and get the products you want at the lowest price you can.
Happy Saving!! :)