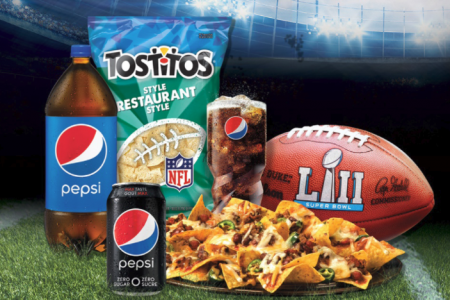 Score up some FREE Product Coupons with the Pepsi Buy $20 Score $20 rebate program! Purchase $20 worth of any of the following products to receive a Free Product Coupon Booklet when your return This Rebate Form!
Qualifying products (any size/variety/flavour):
Lays Potato Chips
Doritos Tortilla Chips
Tostitos Tortilla Chips
Ruffles Potato Chips
Munchies Snack Mix
Smartfood Popcorn
Rold Gold Pretzels
Cheetos Cheese Flavoured Snacks
Chester's Corn Twists
Quaker Crispy Minis
Tostitos Salsa / Dips
Ruffles Dips
Pepsi
Mountain Dew
Mug
Dr Pepper
7UP
Crush
Schweppes
Brisk
Gatorade
G2
Purchase must be made between December 31, 2017 and February 14, 2018 in the same transaction and receipts must be uploaded by February 17, 2018. To submit your rebate, take a clear picture showing the full receipt of your purchase. Upload it and complete the rebate form. Limit 1 per household while supplies last.