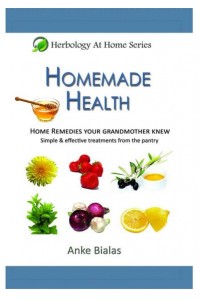 Click Here to download the FREE E-Book Homemade Health – Home Remedies Your Grandmother Knew. This book includes:
Healing properties of common culinary herbs
43 common ailments
160+ remedies with recipes
Common & botanical names
Harvesting & preserving
Making herbal remedies at home
Pricing may change, so be sure your cart says $0.00. No Kindle to read E-books? No problem!  Just download the FREE reading app for your PC, Tablet, or Smartphone. Click here to get it FREE now!