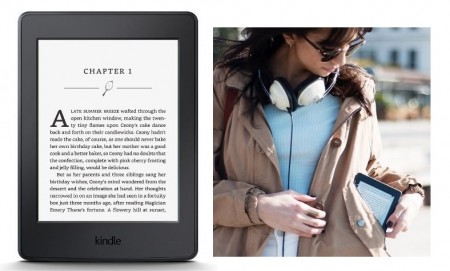 The school year will be starting back up again and to help lighten the load of students and their backpacks Amazon.ca has a HOT deal on the Kindle Paperwhite.
From now until Saturday, August 20, customers can purchase the WiFi only Kindle Paperwhite for $119 and the 3G + WiFi Kindle Paperwhite for $189. The Kindle Paperwhite is a huge asset for students and includes the following features:
Word Wise—Word Wise makes it easier to enjoy and quickly understand more challenging books. Short and simple definitions automatically appear above difficult words, so you can keep reading with fewer interruptions.
Export Notes—It's now easy to export notes and highlights from a book to your e-mail, always having them on hand for reference. Receive your notes both as an easily printable PDF and as a simple file you can open in your favorite spreadsheet app.
Vocabulary Builder—Compiles words you look up in the dictionary into an easy-to-access list. Use these lists to quiz yourself with flashcards and instantly see words in context.
Smart Lookup—Integrates a full dictionary definition with other reference information via X-Ray and Wikipedia.
Want FREE 2 day shipping? Try Amazon Prime FREE for 30 days!