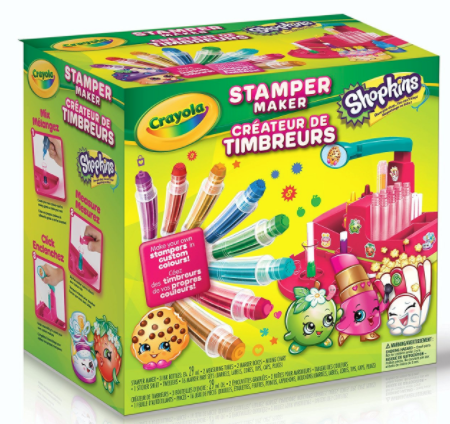 Hop on over to Amazon Canada where you can score this Crayola Shopkins Stamper Maker for $7.05 (regularly $28)! Includes: Stamper Maker, 3 Ink Bottles, 2 Measuring Tubes, 2 Marker Boxes, Mixing Chart, Sticker Sheet, Tweezers and 16 Marker Part Sets (barrels, Labels, Cores, Tips, Caps, Plugs). Check out this deal here!
Plus! If you try Prime for FREE you will save an additional 10% on this item!
Shop all Amazon Canada deals here.