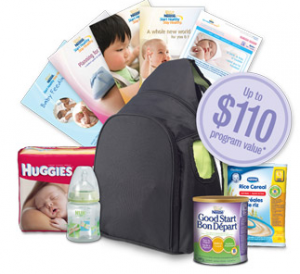 Did you know that Nestle will send new parents a Free New Parent welcome pack filled with free baby-related samples and a cool backpack? I got it when I had my first baby.
The Sample Pack is part of the Nestle Baby Program ($110 value) and it contains a Free Stylish Diaper Bag Backpack, Changing Pad, Various Free Baby Product Samples (Diapers, Formula, Wipes), and feeding guide. All you have to do is complete the request form here on their website. The samples you receive may be different depending on what they have on hand. But for sure, you'll get some samples relevant to your baby's age.
If you're not a new or expecting parent, pass it on to someone you know who can benefit from this offer. Hint: If your baby is older and you still want the freebies, it might be wise to put a different child's birthday to qualify. The backpack is worth it.
Here's a photo of what one mom received in the mail: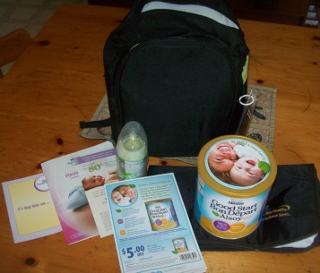 Related Baby Samples You May Like: