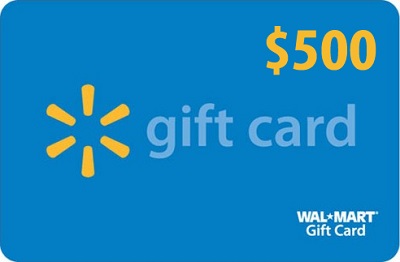 Enter to win Walmart Gift Cards every Tuesday and Friday Until March 17, 2014! You can enter via Facebook or Twitter. Just watch for a new contest post. There are 12 Secondary Prizes: $50 Walmart Gift Card. 3 Weekly Prizes: $500 Walmart Gift Card. Grand Prize: $1000 Walmart Gift Card.
Click Here to enter via Facebook
Click Here to enter via Twitter
Limit of one entry per person per platform Per contest posts. You can get up to 4 entries per person per week!