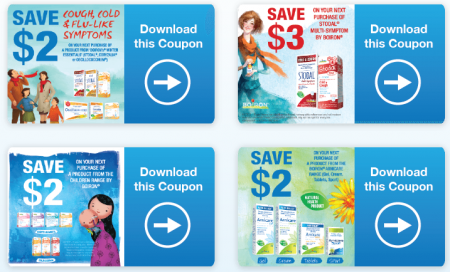 Boiron Canada has valuable coupons available for you to print!
$2.00 off Boiron Cough, Cold & Flu
$3.00 off Stodal Multi Symptom
$2.00 off your next purchase of any Boiron Children's Range Product
$1.00 off Boiron Single Medication Tubes
$200 off Sedatil
$3.00 off Acteane
$2.00 off Arnecare Range
These coupons are available for a limited time only. Claim yours now before they're gone.