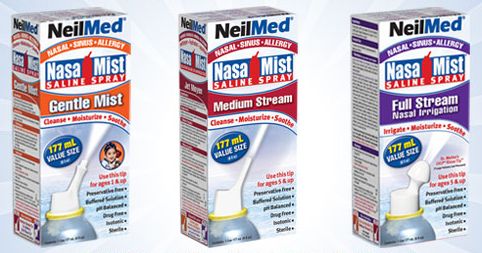 TODAY IS THE LAST DAY!!
Click Here for your rebate good for a FREE NasaMist product, NasaMist Gentle Mist, NasaMist Medium Stream or NasaMist Full Stream, purchased at Shoppers Drug Mart between February 11, 2013 and February 25, 2013. Just mail in your original UPC Bar Code along with a printed copy of the rebate page and a copy of your receipt with your name, complete address, email and phone number. Request for rebates must be postmarked no later than 30 days from date of purchase.
You can also request for your rebate online instead. All you have to do is:
Take a photo (via smartphone or digital camera) of readable receipt and UPC barcode from the NeilMed® product box. Save the photo to an easily accessible location on your PC or smartphone.
Fill in the contact information.
Select product name.
Select applicable promotion or store location
Attach your photo(s)
Press Submit to upload your information. You will receive a confirmation code to track your rebate status
Please allow up to 30 days to get your rebate check. Limit of six item redemption per household. Rebate does not include tax or shipping.