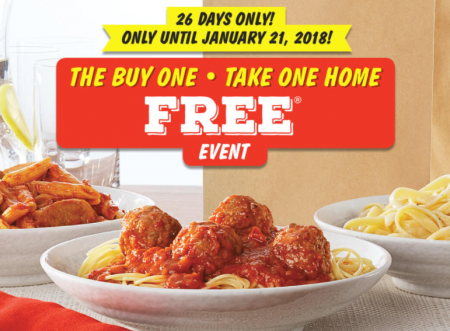 East Side Marios has a Delicious new promotion going on! Buy 1 Entrée and Get 1 Pasta for FREE!
Buy 1 of 9 entrées and you get to take 1 of 4 delicious pasta dishes home for FREE! And as always, your entrée comes with All-You-Can-Eat Soup or Salad & Garlic Homeloaf. This East Side Mario's offer is valid until January 21, 2018.
Find an East Side Marios location Here.